The Futon Shop Organic & Natural Futons & Mattresses Manufacturing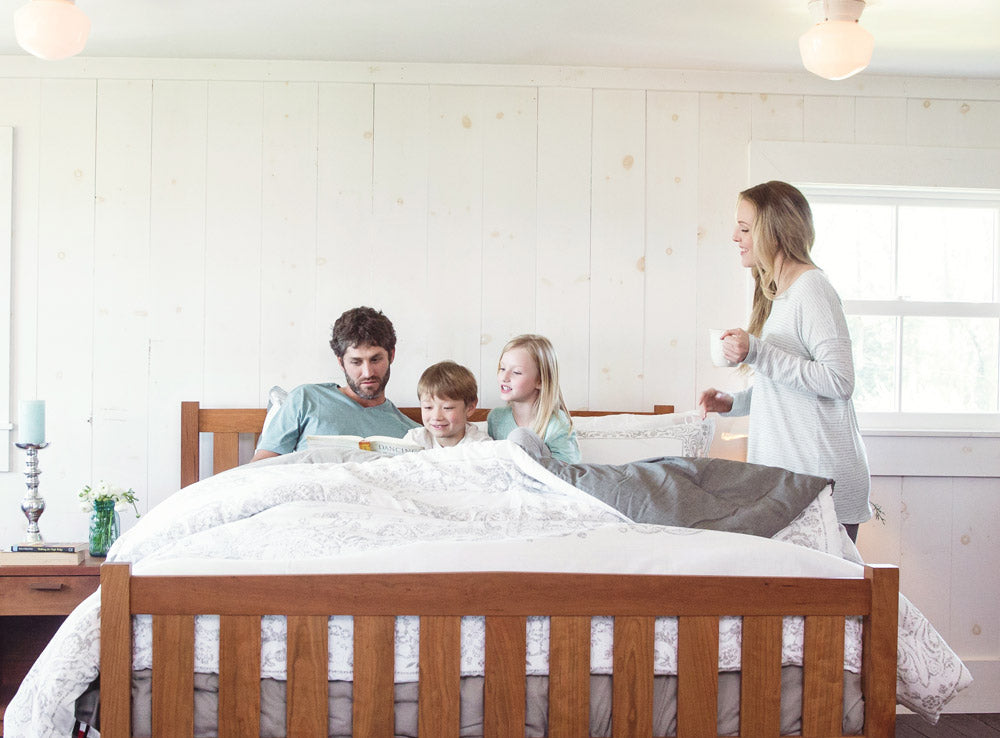 The Futon Shop is a significant and effective leader in the creation of chemical free and natural furniture. We are a mission-driven company that aims to set the standards of excellence for furniture manufacturers and retailers alike. We are building a business in which the highest standards of craftsmanship and transparency passes through to all aspects of our products and company. Non-Toxic healthy furniture choices for our homes, planet, and community are the state of mind at The Futon Shop.
     Our founder Suzanne Diamond with a commitment to her chemical free lifestyle started designing healthy non-toxic futon mattresses. From 1976 to today we have continued that commitment using eco-friendly ingredients to create healthy non-toxic furniture for all. The Futon Shop brand continues to evolve manufacturing their products with an increased emphasis on craftsmanship and high quality chemical-free materials. From our manufacturing floor in San Francisco to our stores throughout the state our end goal remains consistent, to empower our customers and our community. Assisting them to live a comfortable and healthy life in their homes.
The Futon Shop manufactures every one of our mattresses locally in our San Francisco Factory. The Futon Shop is a vertically integrated retailer that manufacturers organic and eco-friendly mattresses from start to finish. Tucked away in a 30,000 square foot factory located at 2150 Cesar Chavez St. on the border of the Potrero Hill Neighborhood in San Francisco, The Futon Shop dates back to 1976, led by Suzanne Diamond and her team of specialists dedicated to producing eco friendly furniture and bedding. What does this mean for the consumer? Today it is not only "you are what you eat," but "you are where you sleep" or in other words "you are where you live." Farm-to-bedroom brings locally made, natural and healthy furniture into America's homes. In today's fast paced world the bedroom is often overlooked, although more time is spent in bed then on any other piece of furniture in a home. Learn more about Mattress Manufacturing.
Learn More About The Futon Shop
•
Mattress Manufacturing - What is a GOLS Transactional Certificate
•
Organic Wool Certificate
•
Farm To Bedroom
•
The Futon Shop 40th Anniversary